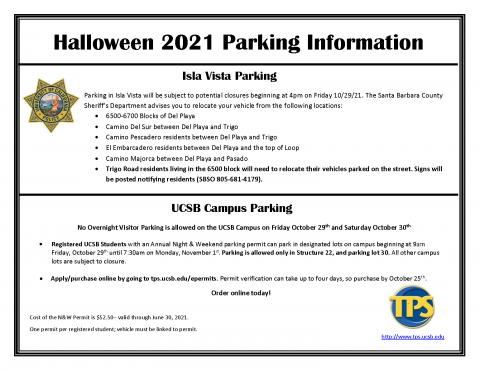 No Overnight Visitor Parking is allowed on the UCSB Campus on Friday October 29th and Saturday October 30th
· Registered UCSB Students with an Annual Night & Weekend parking permit can park in designated lots on campus beginning at 9am Friday, October 29th until 7:30am on Monday, November 1st. Parking is allowed only in Structure 22, and parking lot 30. All other campus lots are subject to closure.
· Apply/purchase online by going to tps.ucsb.edu/epermits. Permit verification can take up to four days, so purchase by October 25th.