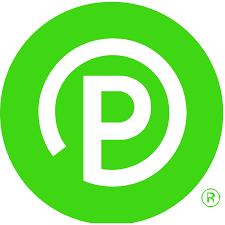 ParkMobile: Smart Contactless Parking
How does ParkMobile work?
The free ParkMobile app makes it easy to find and pay for parking through your phone. You can even extend your time through the app and avoid running back to feed the pay machine.
Hourly payment is available through the ParkMobile app and via the mobile web app.
Watch ParkMobile How-To videos
First time using ParkMobile? Here's what you do...
1. Download the ParkMobile App, available on the AppStore, Google Play, or Windows Store.
2. Set up your profile, add as many vehicles as you like.
3. Enter the ParkMobile zone number (zone signs will be posted around lots). You should also see the available zones near you in the app that can be selected.
4. Input parking duration. Done.
Though, if paying hourly, you may also extend your time, anytime, with the ParkMobile app.
No Cell Phone or Older Phone? No Problem.
1. Click here to visit the ParkMobile website.
2. In the upper right corner select the icon to open the menu
3. Select Sign In/Sign Up
4. Enter vehicle(s) and payment types of your choosing
5. Once the account is set up, you may access the website in step 1, and select 'Ready To Park Now' at the top to pay for parking.