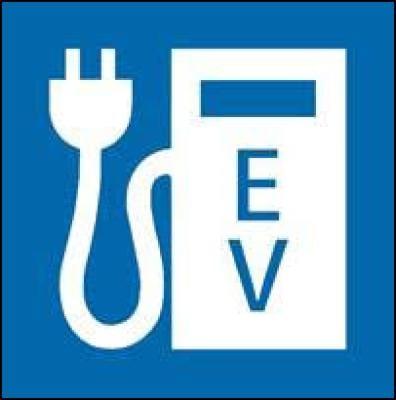 Electric Vehicle Supply Equipment (EVSE)
EV Charging Station locations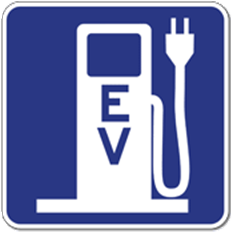 There are Level 2 (240V) EV charging locations in Lot 1 (x19 trickle-charge spaces) and inside each of our three parking structures: 10 Parking (8 x ChargePoint spaces and 27 x trickle-charge spaces), 18 (Mesa) Parking (x 8 ChargePoint spaces and 9 x trickle-charge spaces), 22 Parking (x 4 ChargePoint spaces and 11 x trickle-charge
spaces) and Lot 60 Parking Lot (x3 ChargePoint spaces). Look for the

signs near the structure entrance. 10 Parking has four spaces dedicated to Level 2 trickle-charging on the first floor and 23 x trickle-charge Level 2 spaces that are available to EVs on the 3rd and 4th floors on the northeast corners of 10 Parking.
Please note that Lot 1 is restricted to UCSB Faculty and Staff at all times and 10 Parking is restricted to UCSB faculty and staff parking on weekdays from 7:30AM to 5:00PM. During these hours, in Lot 10 students and visitors may only use the charging stations in other parking locations such as lots 18, 22, and 60.
ADA EV spaces
Lot 1 - 2 x Level 2 trickle charge EV-available space, 18 (Mesa) Parking currently provides 1 ChargePoint space with ADA spacing and two trickle charge ADA-spaces with ADA spacing. The 3rd floor of the 10 parking structure northeast corner space nearest the elevator, parking structure 18 offers 2 x trickle charge ADA spaces that are EV-only and parking structure 22 offers 2 x trickle charge ADA spaces that are EV-only.
EVSE at UC Santa Barbara
Number and type of ports in each parking lot
Lot
Level 2 ChargePoint up to 6.6kW/h Pay 20 cents per kWh through ChargePoint plus a valid parking permit
Level 2 Trickle Charge up to 1.9kW/h Pay for power through a parking permit dispenser or a long-term EV Power permit
1
19 x EV-Available
10
8 x EV-Only
4 x EV-Only on Entry level & EV-Available x 11 on 3rd floor northeast corner and x 12 on 4th floor northeast corner
18
8 x EV-Only
9 x EV-Only
22
4 x EV-Only
11 x EV-Only on level just underneath the Ocean Rd. entrance to 22 Parking
50
2 x EV-Only - bottom level southeast corner
60
3 x EV-Only
Vehicles parked in a ChargePoint-space must be ACTIVELY charging.
All other vehicles are subject to citation and immobilization.
Level 2 (240V) ChargePoint Electric Vehicle Supply Equipment on Main Campus
How to activate a ChargePoint Level 2 (240V) charging station:
Option 1 – Hold your ChargePoint fob to the faceplate.
Option 2 - Access your ChargePoint account via ChargePoint's smartphone App.
Option 3 - Use Google Pay or Apple Pay
Option 4 - Call ChargePoint at 1 (888) 758-4389, ext.1. Tell the operator your location (UC Santa Barbara, Parking Structure 10, 18 or 22 or 60) and the station number code shown on the display.
For assistance or more information, visit the ChargePoint website. If you're ready to sign up for a ChargePoint® account, click "Let's Get Started".
Effective 7-1-2019 ChargePoint® stations will charge 20 cents per kWh dispensed and UCSB parking permit that is valid for the parking location must also be associated with the vehicle .
Begin Charge Session as noted above and power is paid at the rate of 20 cents per kWh through ChargePoint... All power provided through a ChargePoint station on campus will require the payment for a valid UCSB parking permit and payment for power through ChargePoint.
Please move your plug in electric vehicle from the ChargePoint location when it is fully charged, to avoid citation.
NOTE: The two Trickle Charge options described below allow the connected vehicle to be parked as long as both a valid parking permit and valid EV Power Permit are both associated with the vehicle. This could allow parking all day without the need to move the vehicle when the charge is completed.
For Level 2 Trickle-Charge (Non-ChargePoint).
Only available in a spaces on the north part of the center isle of lot 1 and the 3rd and 4th floor of parking structure 10 in the northeast corners and 18 opposite the Chargepoint spaces on the lowest level in the northwest corner. The spaces in Lot 1 and 10 are EV-avaiable rather than EV-Only so they are first come first served for any 4-wheeled vehicle. Click here for an image of the the Level 2 Trickle chargers.
You will need to pay for an EV POWER Permit at the parking permit dispenser in Lot 9 or the parking permit dispenser on the first floor of 10 Parking structure or at the nearest elevator in 18 Parking or 22 Parking... A POWER + PARKING permit is available after 5p or on weekends for use in 10 Parking only if you do not have a valid parking permit for 10 Parking location) or an all-you-can-charge EV Power permit available through the Parking Services Sales Office.
Where & how to pay for Level 2 trickle charge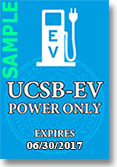 If you have a valid prepaid long-term UCSB-EV power permit and valid parking permit on your vehicle windshield an you may leave the vehicle to charging time at the Level 2 trickle charge spaces.
All others must pay for power or power+parking at a parking permit dispenser in lot 9 or the first floor of parking structure 10.
Patrons with a valid UCSB parking permit pay for power only.
Patrons without a valid UCSB parking permit pay for power + parking.
The rate for Level 2 trickle-charge power is $1 for each 4 hours, with a 12-hour maximum.
Hourly rates for power and power+parking are shown by the permit dispenser interface.
Return to your vehicle before the amount of active charging time has expired.